"Yes, they did in fact stay at my house, and they were possibly the best behaved houseguests ever. They make beds like girls! (that's a compliment)." Erika Olbricht
NSB at the Middle East, Cambridge, MA, 7/27/97.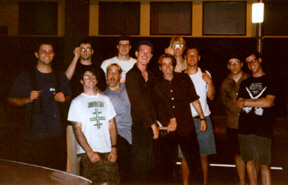 NSB with Sinkhole and Doc Hopper members (not to mention Graig Shock's member) outside the Middle East.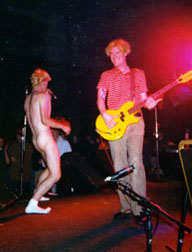 Not to be outdone by his big bro', here's Nick Rock on stage at the Rave, Milwaukee, WI, 10/30/96.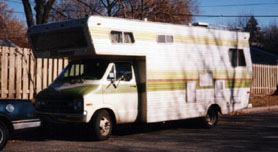 NSB tour mobile, The Dreamer.